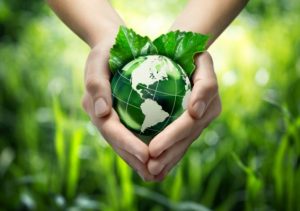 GorKomTrans of the Karaganda city for over 30 years providing services for the removal and disposal of solid waste and public facilities to small and medium-sized enterprises in Karaganda. We recycle up to 500 tons of waste per day, we serve more than 300 000 people and over 3 500 companies in the city. For cleanliness of our city, daily cleaning comes to 60 garbage trucks.
Company facilities:
park specialized equipment – 120 units;
repair facility with the equipment area – 2600 square meters;
landfill area – 3,8ga;
sorting line capacity – 100 tons per year;
qualified staff – 247 people.
In recent years the company has considerably stepped forward, the constant modernization of the machinery has significantly raised the level of services and expand service areas. We are not limited only to the export of waste to the landfill, the introduction of foreign advanced recycling technology allows us to return to the secondary turnover of a significant portion of the waste. We have successfully launched sorting line with capacity of 100 000 tons per year, which allows to sort up to 12 kinds of recycled materials such as PET bottles, cardboard, waste paper, polyethylene, aluminum, glass, etc.) We're introducing separate collection of household waste, by installing plastic containers and cardboard.
The company is planning the introduction of technologies for deep processing of secondary raw materials and finished products.
Our main task we see in the introduction of modern processing and disposal of waste based on advanced technical solutions and available technologies, in the framework of the environmental legislation of Kazakhstan, which will help to improve the environmental conditions for the population.